Techie Thursday Chapter 12 :        (The Recorded Webinar is available on YouTube. (https://www.youtube.com/watch?v=diAXqw9dpZg)
Date:17 – June – 2021
Time :2.00 – 3.00 pm
Expert Speaker: Mr. J. Ignatius Adaikalaraj, D.P.T, B.E., M.Tech., HoD, SIGA Polytechnic College, Chennai.
Topic:  Press Standardization – ISO 12647 – 2
Platform: Google Meet (Link: meet.google.com/jvv-auun-xtu)
Total participants: 62 (Students, Faculty Members of Printing Technology)
Participant Institution:
SIGA Polytechnic College,  (Formal and Non Formal)
Institute of Printing Technology, Chennai,
Arasan Ganesan Polytechnic College, Sivakasi,
Sivakasi Institute of Printing Technology, Sivakasi,
Nachimuthu Polytechnic College, Pollachi,
 DBIGACT, Cochin, Kerala
The Webinar started at 2.00 pm with an introduction by Mr. V. John Fredrick about the Techie Thursday Event and the Guest Expert Mr. Ignatius Adaikalaraj.
With the formal word of Welcome, Mr. Ignatius started his presentation about ISO 12647-2 and about the need for Press calibration. He emphasized that the quality of printed products depends on the Press Calibration and the consistency in following the Standard Operating Procedures (SOP). Mr. Ignatius explained the salient features of ISO standard 12647-2 for press calibration and explain the Color Gamut.
He then started the experimental parameters and methodology to do the press calibration to meet the requirements of ISO 12647-2. He then explained the various methodology to arrive at the Gamut Deviation and calculation of Delta E values, he ended his presentation with the conclusion of arriving at the ISO 12647-2 requirements and Press calibration.
The participants very well appreciated the session on ISO 12647-2 press calibration. The Webinar concluded at 3.00 pm after a small discussion between the participants and the guest expert.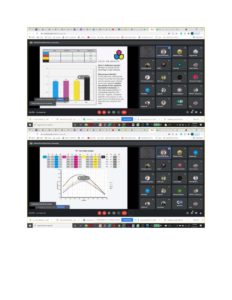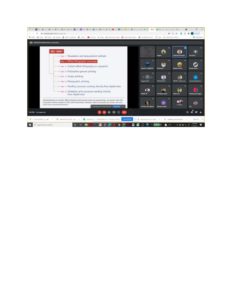 The Recorded Webinar is available on YouTube. (https://www.youtube.com/watch?v=diAXqw9dpZg)