News & Events
Institute's Vision & Mission

VISION OF THE INSTITUTION:
To be at the vanguard of progress in printing, packaging, and visual media and to create authentic professionals who will contribute towards integral development of their family, community, and environment.

MISSION OF THE INSTITUTION: SIGA shall offer formal, non-formal continuing education and skill-based programs to the poorest and underprivileged students and match the international standards in printing, packaging, and related industries by following the directives of the Government, and the policies of Salesian Higher Education in the pedagogy of Don Bosco.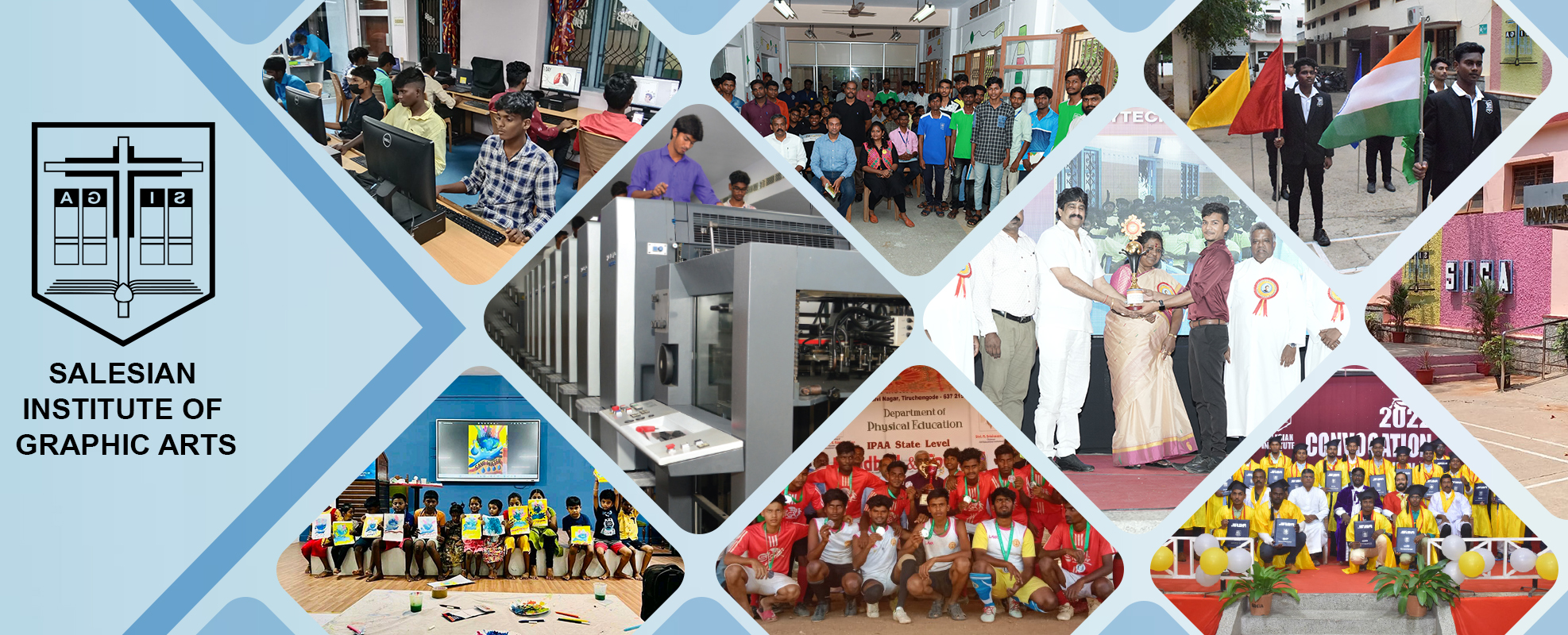 Success Stories & Visitors Book
First of all I don't know how successful I am to write about myself, but since you requested me I am writing this.

Well I came to know about SIGA from my uncle Mr. Sampath who was working there. As far as my experience studying at SIGA was really good. I learnt many new things every day and I feel that was the foundation of my life; when foundation is strong enough, building will last longer and I would say my foundation was laid as SIGA.

Being a Hindu by birth SIGA was the first Christian community that I saw in my life. I really admired the work of the Salesian brothers and fathers who were serving the poor, especially the youngsters. Like the saying instead of feeding a man with a fish for his hunger, teach him how to catch a fish, the exact thing happened in my life. I have always seen SIGA as a flawless institute and I do not have any thoughts on improving SIGA, it is already the best I would say.

I would like to give a suggestion to the youngsters at SIGA and that is not to work with a single company for years as it will not give you a professional growth, instead move on to more companies at your early career and explore the printing field and find out your real passion and then settle down.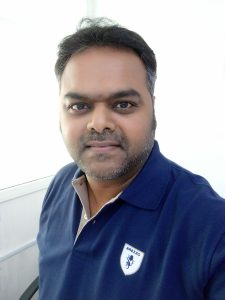 Anand JagannathanSupervisor, Emirates Printing Press, Dubai​
I came to know about SIGA through our then parish priest, Fr. Koshy Varghese who at present is the bishop of Mavelikara, His Excellency Dr. Joshua Mar Ignathios. Since he was my teacher till higher secondary, I had informed him about my interest in pursuing technical studies. He, being a very close friend of Br. Santi, got me admitted in SIGA. As per Br. Santi's intervention I joined SDC, the non-formal course offered by SIGA even though I had a first class in higher secondary.
I was good at drawing and designing and these skills were identified by the teachers and I got an opportunity to work with Br. Francis Xavier, SDB of Salesian Bulletin Magazine, both English and Tamil. Since I did well in layout, I was also taught camera and typesetting. The vast exposure to the latest technology and the open mindedness of the religious as well as the teaching staff at SIGA made me shine in Pre-press which was in demand then. I did my industrial exposure training at Ms. Prasad Process as a camera assistant for six months. In a career span of almost 26 years in the field of Printing, I joined Emirates Printing Press, Dubai, as a camera assistant through campus interview conducted at SIGA. Later I started learning and climbing the steps of state-of-the-art printing technology and was elevated as scanner assistant and I was fortunate to have worked in Sigma2000 by Dainippon, the computerised page mixing station then. Finally, I got promoted as Mac-operator and left EPP. I was a manual pre-press technician when I joined EPP and left EPP as a digitalised person. This evolution, in par with technology, got me a job I dreamt as a student at renowned ITC Chennai, where I learnt corporate management and manufacturing techniques under the able guidance of Mr. Shankar Kumar, my senior at SIGA. Later Mr. K.G. Prasad called me up and placed me in a senior level for their dream project of pre-press outsourcing which was later acquired by Ms. Sun Branding Solutions, a sister concern of Ms. Dainippon Inks-Japan (DIC) and Ms. Sun Chemicals-USA. At present I am working as the Operations Manager for Ms. Sun Branding Solutions at Chennai.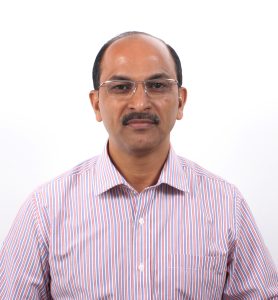 John P. VargheseOperations Manager, Sun Branding Solutions (India) Pvt. Ltd., Chennai
"I came to know about SIGA through my maternal uncle who is a past pupil of SIGA – Mr. Lance Lot Peters (Fr. Balaswamy's batchmate).
SIGA should be called a temple of knowledge, the very first place that introduced me to the world of Printing & more so my own self. The memories of not only fun, friendship, sports and extracurricular activities, but also the way it helped me to groom my interests. I owe it all to my SIGA life. It has made me who I am today. There are numerous things that make SIGA life the best phase in my life. All of this eventually is because we are young to do mistakes again and again, till we realize dumb enough to not think about people and do what we feel like doing, curious to know everything we can. And all of this makes us build a personality of our own.
Discipline and to be human is what I learnt in SIGA.
Life in SIGA has been full of different experiences over the years. It gave various opportunities to develop not only my scholastic abilities but also sports, cultural activity, humanity and people management skills. All of this accounted to make me understand how to behave socially and in building a personality which I have today.
I still cherish the football in the sun on the grass fields. Late. Mr. K.T. Chari – a very talented personality was one of my favourites. He would say, "If you can put yourself fully to understand what is printing, you will cherish in your future..if not you will be studying this subject for years just like me…," Education can get you to the interview, but experience and passion towards your career will get you further is what I would like to say to the students of SIGA."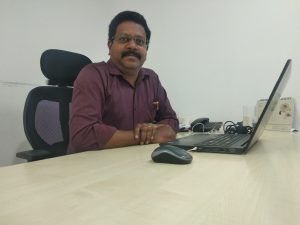 Praveen Kumar KumaradossSun Branding Solutions India (Pvt) Ltd., Chennai
"I always wanted to do graduation and printing technology was the choice of my father," says Charles Coultroup who is a past pupil of SIGA. He told that he was initially uninterested, but as the course went on, he started to have a liking to work with colours and creativity. "I'm grateful to Bro. Santi, Bro. Amalraj and Fr. Dominic Matthews who have sculpted my life with valuable advice and guidance," he said. "Once I got involved it was a wonderful journey to cherish", he exclaimed. "I was very active in choir and enjoyed singing," he recollects. "Apart from academics, I was groomed to fit into the society by the Salesians who were always readily available to help us. They made me a valuable and resourceful person with lessons on morals and virtues". He said that he was selected in the campus interview by Emirates Printing Press, Dubai and worked as an offset printer for five years. "The most exciting thing was my salary which was huge that I could even dream of. I now knew the value of brand SIGA internationally." He said that Mr. Martin and Mr. Joe D'Cruz, the faculty members guided them in the right direction and treated us like their own kith and kin. He finally concluded saying, "Wherever I am, I pray that this institution gets a successor like Bro. Santi, who has in fact sacrificed his lifetime for the betterment of the poor youth. I feel very bad that I could not attend his funeral," said Mr. Charles Coultroup in a sad voice. He also insisted, "The demand for brand SIGA and the expectations from it by leading companies are huge."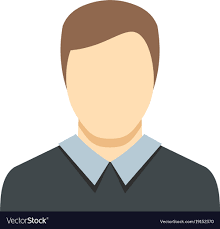 Charles Anthony Coultroup1998-2001 SDC BATCH
"I was very comfortable studying at SIGA. I always felt welcomed. The opportunity to learn a technical course along with skilled training parallelly is the unique quality of SIGA," said Dinesh S, a past pupil of SIGA. He also said, "I decided to join SIGA instantly when one of my cousins, who was successfully placed in Emirates Printing Press, also a past pupil of SIGA recommended me to take up the course." Dinesh got selected in the campus interview. He has been working for the past 14 months at Works Media, Dubai, in the Flexography Department. "I'm earning quite well and happy with the way my life has shaped up. All credit goes to my teachers at SIGA. I'm grateful to SIGA for making it all possible," he said. He exclaims that when he returned to his native place for holidays, his relatives and friends surrounded him enquiring about his health and wellness which he said he never felt earlier.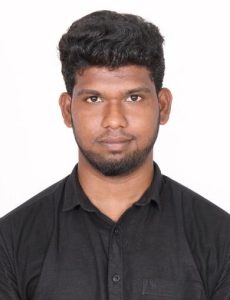 Dinesh.S2015-2018 BATCH
S. Nagamani joined Williams Lea Tag, an MNC at Taramani, Chennai, as soon as he completed his course at SIGA during the campus interview. He hails from a middle-class family and said he chose to join SIGA at the insistence of his uncle, who was an alumnus as well, that he would get a job surely if he pursues his studies at SIGA. He feels proud and lucky that he chose SIGA not only because of the promise made by his uncle became a reality, but because he learnt virtues along with his education which was rare phenomenon in any other institution. He quoted "Discipline was the priority," and that the Salesians who taught him were always available to help the students in all matters related to their academics as well as personal problems. He said, "Though I did my schooling in Tamil medium, I was able to learn English and now I am able to speak the language fluently at my workplace. SIGA uses many techniques like singing, language drills, games and sports, assembly, film and entertainment etc., to reinforce the language skills.
When asked about his memories at SIGA, he told that it was SIGA which shaped him to a person that he is and is proud to be associated with the alma mater. He conveyed to the students of SIGA that it is a place of opportunities that are unlimited and that they should make use of them and come up in life just as he did. He thanked the staff. "Without their support it would have been impossible for me to achieve my dreams," he reiterated. Long Live the mission of Don Bosco at SIGA without the encouragement of the staff at SIGA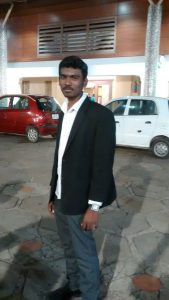 S. Nagamani 2012-2015 Batch
"SIGA is not only a place for academics, but for learning life skills, virtues and the importance of hard work, "said Jude Croyden
Mr. Croyden completed his course in SIGA in 2004 and worked initially as Client Service Trainee at SCHAWK for 13 years and later on went to become the Production Manager. Of late he has moved to Sonoco-Trident, an UK- based MNC as the Operations Manager for the past two-and-a-half-years. From a humble beginning to becoming an expert in his career, Mr. Crydon gives the credit of his success to SIGA which he says has made him the person that he is.
When speaking about his special moments in SIGA, he instantly said that Mr. Fredrick, the HOD at SIGA was his source of inspiration, as he always had encouraged him to do well in academics as well as overall development for a bright career. He feels that Mr. Fredrick was always ready to go an extra mile to educate his students.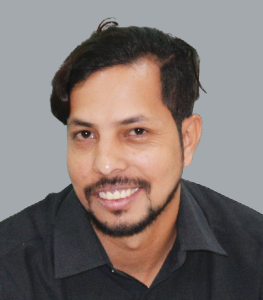 Jude Croyden2001-2004 BATCH
I came from a small village, now, I have worked in Jordan, Qatar and Dubai. It's just because of Bro. Santi and SIGA.



MurugadassDubai
I belong to 1976 Batch and SIGA has played an important role not only in imparting theoretical knowledge but also in the practical. I wish each an everyone all the best for a bright & fruitful future.



Mr Samuel NatarajanCEO, EMIRATES PRINTING PRESS LTD, DUBAI
My name is Suresh Padmanaban. I graduated Printing Technology from Salesian Institute of Graphic Arts (SIGA) in the year 1994. It has been 25 eventful years since I graduated. When I reflect up on the journey I have embarked, I could only be proud and be grateful to SIGA for making me what I am today. There are other institutions in India where one can graduate Printing Technology, however, SIGA is the only institution which is far superior in terms of curriculum, equipments, machineries, technical staffs, qualified faculties, etc. Even the Visual Communication students from one of the prestigious colleges in Chennai, would come to gain rich hands on experience in SIGA.
SIGA has the latest, state of the art machineries. They also have old generation machineries so one can learn the evolution of printing technology. The casting foundry to the state of the art Printing machines that they have are the example of the knowledge that one can gain there. All the students get a chance to run the machines by themselves which I do not think any other institution in India do. Be it the Pre-press, Press and Post Press, all departments are equipped adequately.
SIGA looks for all round development of the students. They encourage all students to participate at least in any one of the sports activities. At a time where it's increasingly difficult to find a square meter of vacant space, SIGA , at the heart of the city, have almost a full size football ground, Basket ball court, volleyball court and a complex for all other indoor sports activities.
As the saying goes, "give a man a fish and you feed him for a day; teach a man to fish and you feed him for a lifetime", SIGA lives up to this and works for the upliftment of the underprivileged children in the society by teaching them the trade of Printing and making them socially and economically self reliant.
SIGA also works with all the leading printing and packages houses across the globe and provides an opportunity for the students to work with them. It was after the Information Technology boom that everyone in India were talking about Campus Interviews, however, SIGA has been doing this much earlier than 1994. I was selected in the campus interview for a leading printing press in Dubai right after completing my graduation. I was able to excel and grow in ranks within the organization because of the knowledge I gained in our institution. It's not only me, many of our alumni who worked with me, stand out from rest of them for the kind of knowledge and the attitude we posses.
I have started my career as a Trainee and held various positions in the Media Industry. I have worked in a leading Printing Press in Dubai, Advertising companies, Design and Typesetting companies, Post production units of Hollywood entertainment Industry in Los Angeles, US and in Broadcast companies. My journey from a humble Trainee to a country Head for a leading Telecom company in Europe could not have been possible without the knowledge, values of life, attitude, etc. I gained from SIGA.
"The school was not the end; it was rather the instrumental means for improving the way of life". – St. John Bosco. SIGA lives up to this as they follow the footsteps of St. Jon Bosco.
While we are celebrating 25th anniversary of our batch (1991-1994) this year i.e. 2019, I could only pray and wish SIGA, success and greater heights in the service that they have embarked.
Suresh Padmanaban
Salesian Institute of Graphic Arts (1991-94)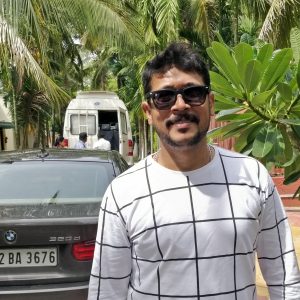 Padmanabhan SureshBatch 1991-1994
I am Ajay and I completed my Diploma in Printing Technology (2015-2018 batch) at SIGA. First of all, I thank my parents for giving me a chance to be a part of SIGA. As a student I gained much knowledge and skills which has paved me the way to become a designer at RR Donnelley, Chennai. When someone asks me about SIGA, it brings to my memory a lot of unforgettable moments in my college life. When I entered SIGA I was very scared because I felt a little bit nervous as a fresher, but in a few days I did not have such thoughts and felt at home. SIGA gave me awesome friends who I am in touch even today. SIGA also has a beautiful hostel too. SIGA taught me how to build healthy relationships with others and also provided opportunities for extracurricular activities apart from studies. The faculty of SIGA is very supportive and motivating. They identified the skills, nurtured them and I have transformed into a professional designer because of their efforts. At last I want to thank SIGA from the bottom of my heart which made me to get a placement in a big MNC company and will be grateful all my life.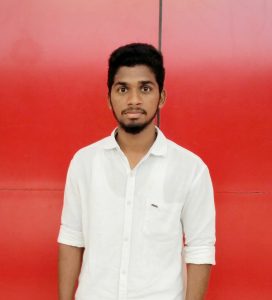 Ajay2015-2018 BATCH
I belong to the 1991-94 batch of SIGA, It's been 25 years since I completed my Diploma in Printing Technology. As a fresher, I had always wondered how my career will shape-up? I did get an opportunity from Emirates Printing Press, Dubai to join as a "Graphic Designer" within a year of my diploma completion. Thanks to GM of EPP, Mr. Samuel Natarajan (alumni of SIGA). I spent 5+ years with lot many new things to learn in Prepress domain. Even though many would think I have settled in my career, I wanted to achieve more and moved on to Singapore and joined Singapore Press Holdings (One and only newspaper publishers of Singapore) as a Prepress Technician. Close to 10 years of experience working at operations level, I always wanted to move up the ladder. This confidence pushed me to resign my job in Singapore and move back to Chennai. I joined RR Donnelley, the largest US Printer as a Team lead and moved on to become Operations Manager in a span of 6 years. With all this success, I felt little stagnant with print domain and wanted to move to digital media space and got the right opportunity to join Technicolor (Los Angeles-based media production house) catering Hollywood. This was completely a new experience and unexplored domain for me, the confidence and zeal to succeed encouraged me to take the plunge, I worked there for 5 years ans promoted as Director of Operations managing, DVD/Blu Ray, Digital Media and Subtitling teams. Currently, I am heading the Indian unit of Visual Data Media Services specializing in Subtitle creation for online media platforms.
The journey from SIGA to the present VDMS has been quite exciting, the moral values that we learnt in SIGA has always helped me to be straight forward in all my decision making. Even though, I am not part of the print domain anymore, I am still in touch with my Alma Mater-"SIGA," by visiting during the annual past pupil gatherings on 15th of August. Every year I eagerly await for the month of August to be in SIGA – my perfect Alma Mater and Don Bosco, our Patron.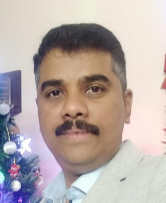 Mr. S. Stanislaus GilbertBatch 1991-94
Happy to be here back at home. I love the collaboration with SIGA and Fr.PT Joseph. Delighted to see SIGA in a right direction.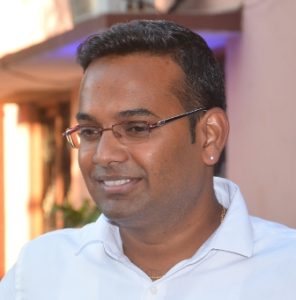 Mr. DanielHead of operations, Schawk India Ltd
It is really a well organized and superb event, with excitement. The students are very good with discipline and good communication. Thanks to Fr.Christy and Fr.PT Joseph for organizing it in a memorable and fantastic way.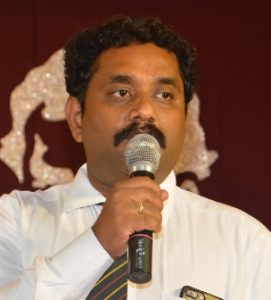 Mr. Prabhakaran Supreme Court Attorney
It was a home coming. Inspired and impressed by the team.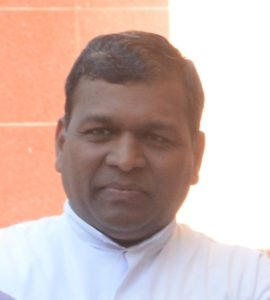 Fr. Patric Anthony Raj SDB Past Pupil of SIGA (1993-96), Salesian Generalate, Rome
It was the best turnround for me! Least expected the turnout and quality of team. Congrats to Fr.PT Joseph and other Salesians.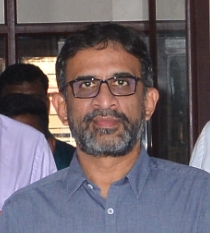 Mr. Govind Prasad Operations Director, Sun Branding Solutions, India
SIGA is one of the best Institution and equipped with printing machines and computers and other Institutions do not have in Asia.



Victor John PaulSingapore
SIGA not only taught me printing,but SIGA taught me self-decipline,bonding,and made me a god fearing person. This made me a respectable person in my work place.



Arockia RajaIndia
Hi Friends, I am grateful to SIGA for learning printing and for my professional life. With help of SIGA, I was able to work in Dubai, India and presently in Nigeria. I have earned to support my family. I am thanking you SIGA



K.J.MathewNigeria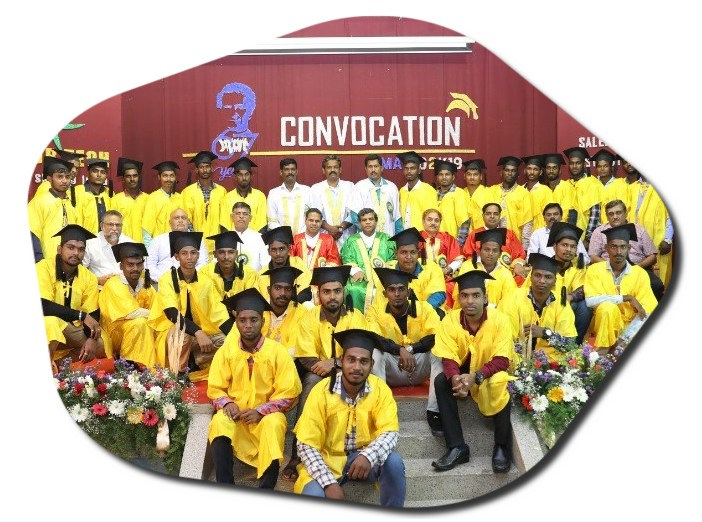 PROGRAMS OFFERED
Diploma in Printing Technology
This courses offered through the Directorate of Technical Education (DoTE), State Board of Technical Education, Govt. of Tamilnadu & approved by AICTE. Duration: 3 Years Full Time
Short Term Courses
These courses are offered through the Canada India Institutional Cooperation Projects Under Directorate of Technical Education (DoTE), approved by Govt. of India, and Govt. of Canada.
SIGA Diploma in Printing Technology
This course Non-Formal Training program offered through South India Salesian Society.
Management Body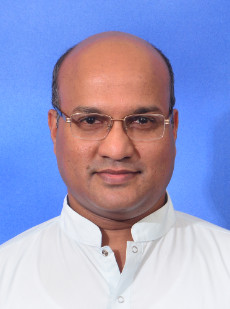 Fr. Dominic Matthews, SDB
Rector / Secretary / Manager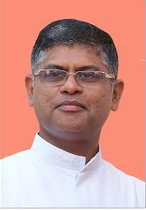 Fr. P.T. Joseph, SDB
Principal/Head Technical/Webmaster/Vice Rector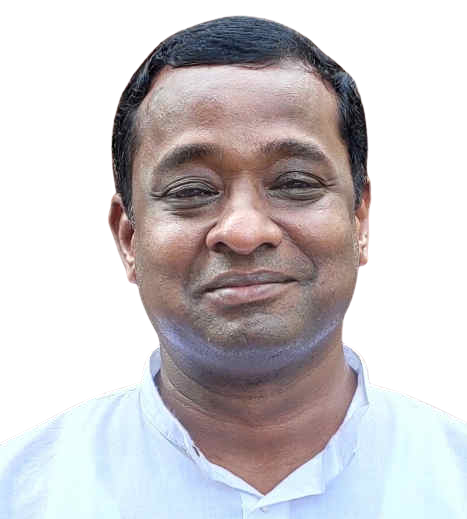 Fr. Moses D'Souza, SDB
Administrator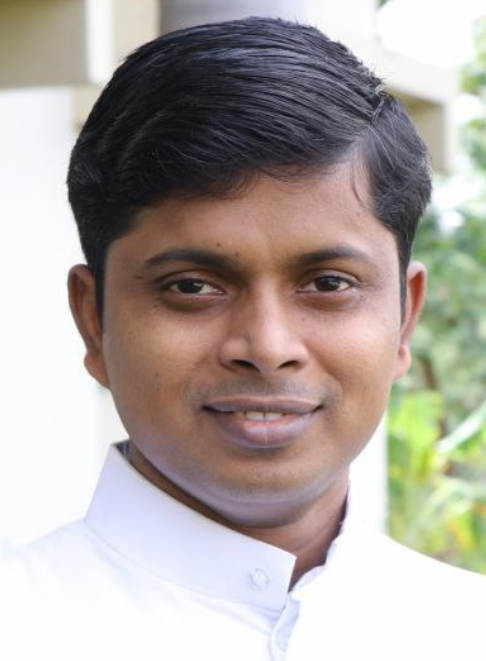 Lieo Charles, SDB
Warden / Vice Principal / Campus Minister